block of the month.
I have dropped out of the block of the month on my quilting forum as I'm finding everything I got myself involved in is just proving to be way too much. I don't have "me" time, so something had to give. I'll just putter along at my own speed, in my own time. If I get it done, I get it done. I am finished my BOM's until August and I'm giving it a "think".
This is the finished June one. I'm calling it Granny's Garden. I had all the "flowers" done and then sewed it together. I love the combinations of yellow and blue against the yellow walls. (I know the wall looks cream, but honestly it is yellow.)
This is the back and no there is no label. I want to put two to a page when I run them off and needed July done so I could do that. I'll run it off soon on the printer. They are pretty straight forward, nothing fancy on these.
I went over to Little Miss Shabby to print off my June BOM from her. Was I ever disappointed!! It is so busy the little birdie is just lost in the whole block. I'll have to redesign and then get to the embroidery. I don't know when that will be as I've picked up a virus or allergies and am feeling darn miserable at the moment. (I wrote this a week ago.) My eyes are just burning and they feel so tired. This I don't need! Here is the block. Not much appealing to me and my friend doesn't care for it either, so this time its not just me. That made me feel better.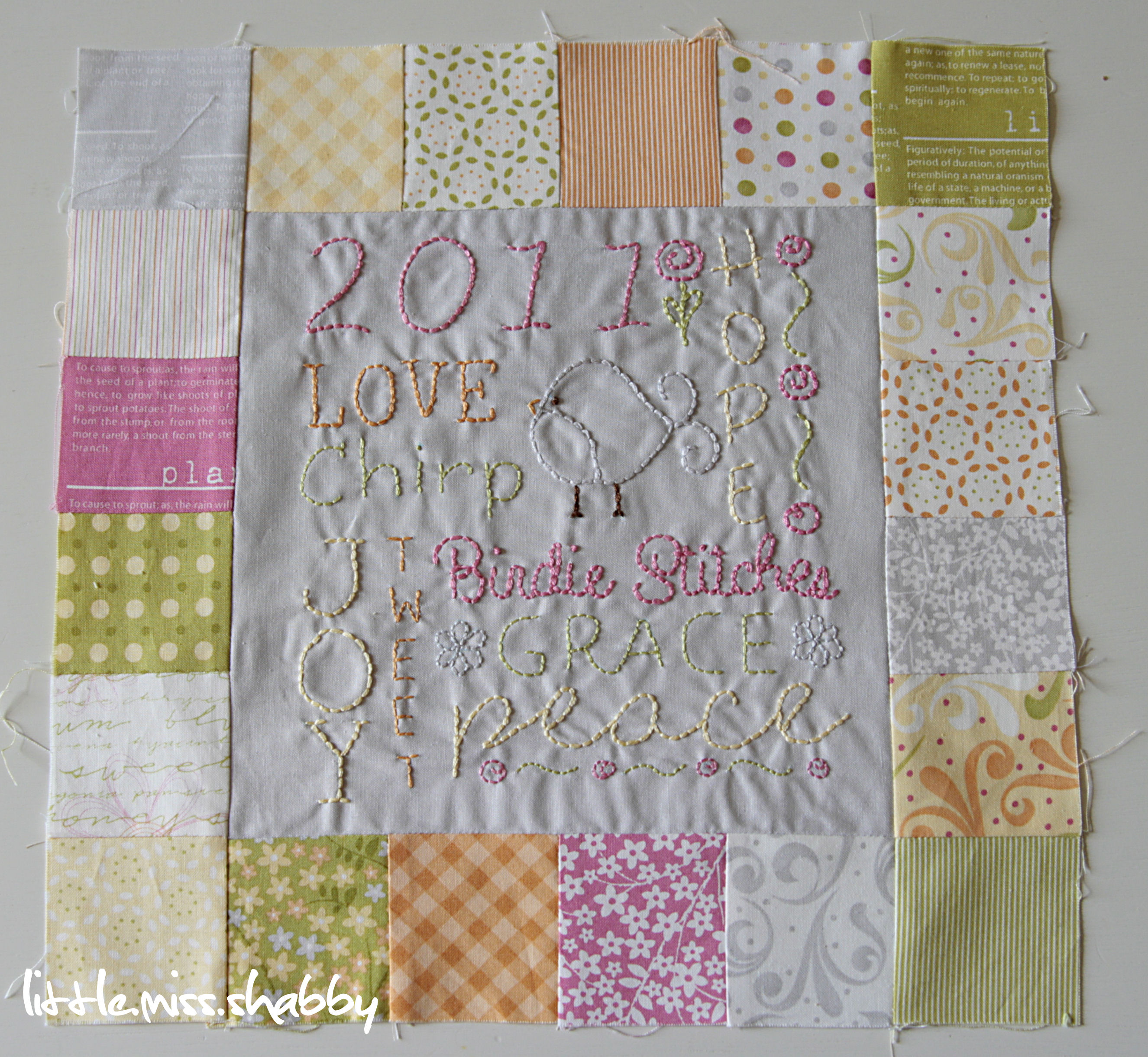 I have been having problems with blogger since we were down a couple of weeks ago. I don't know who to contact to explain what is going on. I hope I'm still up and running until I leave for holidays. Then they can jolly well do what they want to correct things.